Aangepaste Precision Tungsten Carbide Valve Seats
Kenmerken:
1. Hardmetalen zitting met eigenschappen zoals slijtvast, corrosiebestendig, veel gebruikt in aardolie, chemische industrie
2. Onze producten met fijn slijpen, minimum aan afmetingen en tolerantie
3. Producten met hoge sterkte en hoge hardheid, goede compressieve vervorming
De oppervlakteafwerking, tolerantieklasse en toleranties van afmetingen hebben respectievelijk de normen van de machine-industrie bereikt: G5, G10, G16, G40 en G100 van JB / T 9145-1999.
Ze worden voornamelijk gebruikt voor het afdichten van kleppen van oliepompen in zand van de petroleumindustrie met putten, viskeuze oliebronnen, oliebronnen voor de zee en hogedruk zwavelbestendige oliebronnen, enz.
Beide standaardtypen zoals 10600, 12500, 15000, 17500, ect en Customized zijn beschikbaar.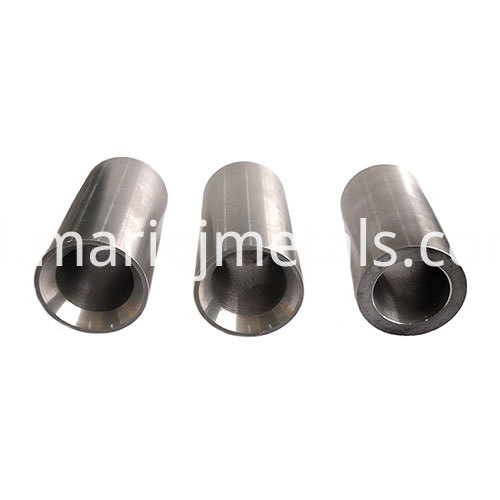 bedrijfsinformatie
Marie Jay's Metal Products Co., Limited is gevestigd in Zhuzhou, Hunan, China, een zware industriële stad en geboortestad van wolfraamcarbide.
Marie Jay's Metal Products Co., Limited richt zich vooral op de metaalverwerkende industrie. Wij zijn gespecialiseerd in ontwerp, ontwikkeling en productie van metaalproducten op het gebied van wolfraamcarbideproducten, producten van titanium en titaniumlegeringen, nitinolproducten, molybdeenproducten en andere gegoten of bewerkte producten, zoals nodulair gietijzer en bewerkte producten, grijs gietijzer gegoten en gefabriceerde producten, gegoten en bewerkte aluminiumproducten en met koper gegoten of gesmede en machinaal bewerkte producten enz. We besteden vooral aandacht aan wolfraamcarbideproducten, titanium en titaniumlegeringsproducten en nitinolproducten.
Wij zijn een professionele Chinese producent en leverancier. En we werken ook met sommige fabrieken volgens de methode van de aandelen. Onze prijzen zijn concurrerend en we kunnen ook producten van goede kwaliteit en uitgebreide services leveren.


Marie Jay's Metal Products Co., Limited
Tel: + 86-731-22130772, 28112392
Fax: + 86-731-28112381
Adres van ons kantoor:
B402 Chuangxin-gebouw, 1 Mingri Road, Tianyuan District, Zhuzhou, Hunan, China
Product Categorie : Wolfraamcarbide producten > Wolfraamcarbide ballen en zetels