Diverse Type Tungsten Carbide Indexeerbare invoegtip
In het algemeen zullen hardmetalen snijders, zoals wolfraamcarbide wisselplaten, een betere oppervlakteafwerking op het onderdeel achterlaten en snellere bewerking mogelijk maken dan snelstaal of ander gereedschapsstaal. Hardmetalen inzetstukken zijn bestand tegen hogere temperaturen aan de snijwerkstukinterface dan standaard hogesnelheidstalen gereedschappen (wat een belangrijke reden is voor snellere bewerking). Carbide is meestal superieur voor het snijden van taaie materialen zoals koolstofstaal of roestvrij staal, en ook in situaties waar andere snijgereedschappen sneller zouden slijten, zoals productieseries met grote hoeveelheden.
Standaard snijgereedschappen en snijgereedschappen volgens klantenprints van hogesnelheidsstaal en van hardmetaalsoorten alsook gesoldeerde gereedschappen met de aangepaste klemsystemen:
Standaard snij-inzetstukken (DIN) en speciale snij-inzetstukken
Draai- en freesgereedschap voor zware verspaning
Profileergereedschappen
Snijmessen voor de kunststofindustrie
Snijders voor de voedingsindustrie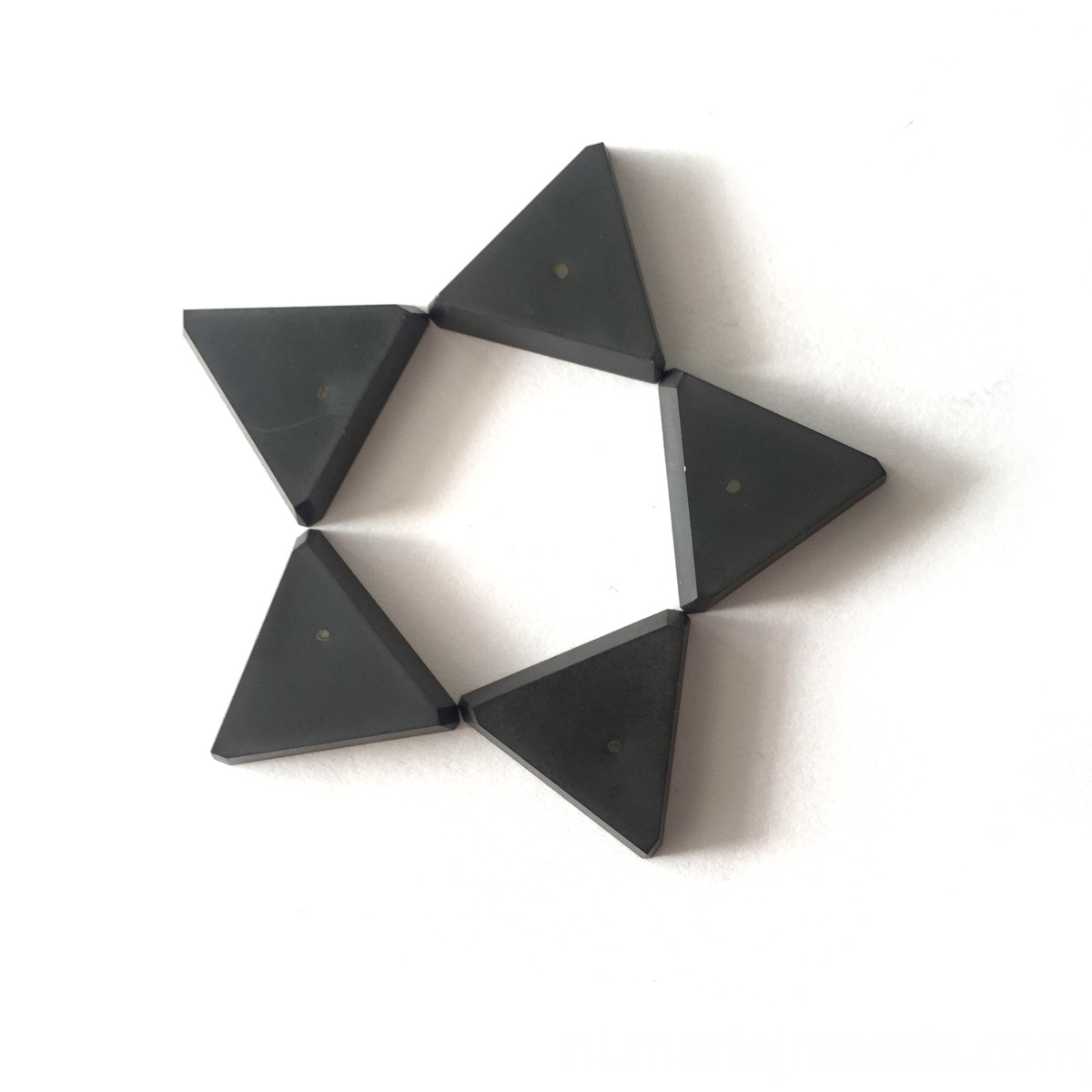 Marie Jay's Metal Products Co., Limited is gevestigd in Zhuzhou, Hunan, China, een zware industriële stad en geboortestad van wolfraamcarbide.
Marie Jay's Metal Products Co., Limited richt zich vooral op de metaalverwerkende industrie. Wij zijn gespecialiseerd in ontwerp, ontwikkeling en productie van metaalproducten op het gebied van wolfraamcarbideproducten, producten van titanium en titaniumlegeringen, nitinolproducten, molybdeenproducten en andere gegoten of bewerkte producten, zoals nodulair gietijzer en bewerkte producten, grijs gietijzer gegoten en gefabriceerde producten, gegoten en bewerkte aluminiumproducten en met koper gegoten of gesmede en machinaal bewerkte producten enz. We besteden vooral aandacht aan wolfraamcarbideproducten, titanium en titaniumlegeringsproducten en nitinolproducten.
Marie Jay's Metal Products Co., Limited
Tel: + 86-731-22130772, 28112392
Fax: + 86-731-28112381
Adres van ons kantoor :
B402 Chuangxin-gebouw, 1 Mingri Road, Tianyuan District, Zhuzhou, Hunan, China
Product Categorie : Wolfraamcarbide producten > Wolfraamcarbide Inserts